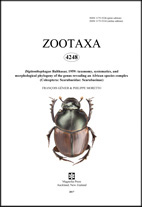 Zootaxa
View Journal | Current Issue | Register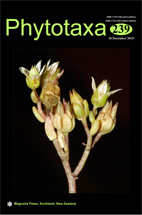 Phytotaxa
View Journal | Current Issue | Register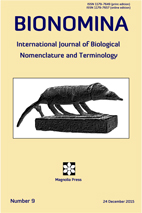 Bionomina
International journal of biological nomenclature and terminology
View Journal | Current Issue | Register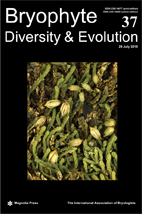 Bryophyte Diversity and Evolution
Bryophyte Diversity and Evolution is a peer-reviewed, international journal of the International Association of Bryologists for rapid publication of high quality papers on the diversity and evolution of Bryophyta.  It was previously published under the title Tropical Bryology (1989–2013).
View Journal | Current Issue | Register
Journal of Insect Biodiversity
Journal of Insect Biodiversity (JIB) is an international, peer reviewed scientific journal. The Journal of Insect Biodiversity is dedicated to publishing high quality novel scientific data on insect biodiversity. Aims of this journal are to share and disseminate novel scientific information on the discovery, description and conservation of insect diversity. 
View Journal | Current Issue | Register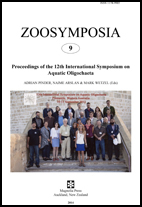 Zoosymposia
Rapid international journal of zoology